How to purchase a home with no down payment
I have served in the U.S. Marine Corps for more than 30 years. You can trust me when it comes to VA loans. This is my specialty.
This guide gives you the information needed to have the clarity and confidence to use a VA loan to purchase your new home. It will help you determine if a VA loan is your strongest option and how to pay zero down payment with a VA loan.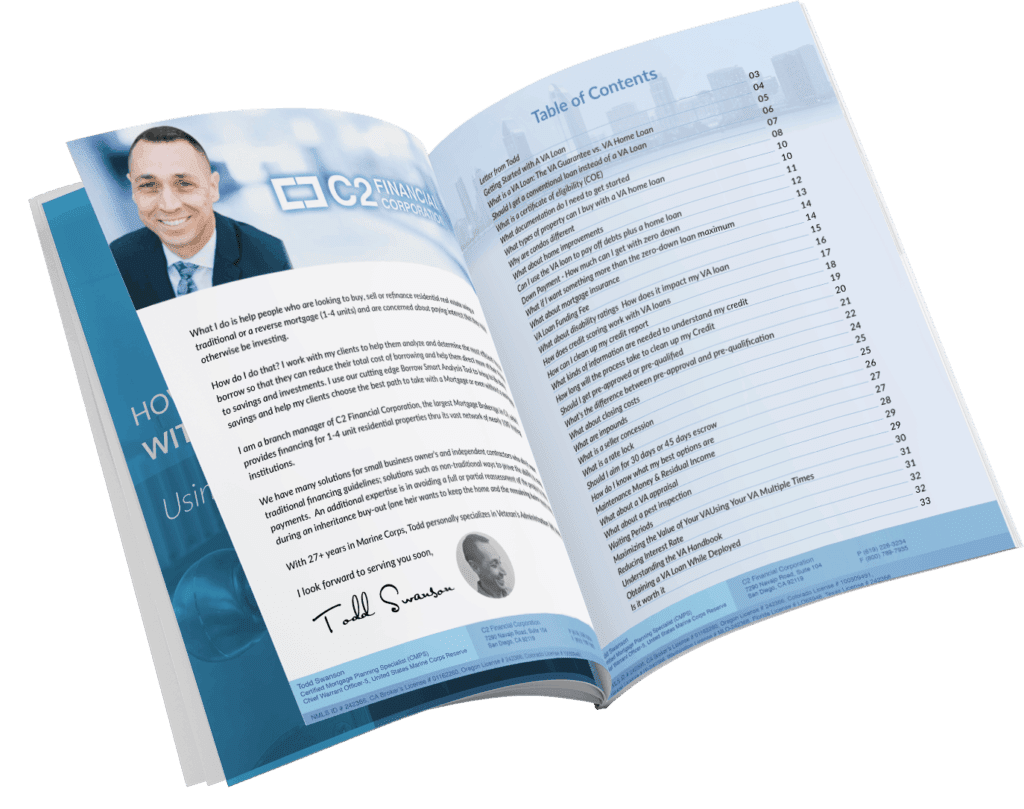 Would you like to know more about VA Home Loans? Please contact me, Todd Swanson and I would be happy to answer your questions.